Chiropractic Treatments For Auto Accident Injuries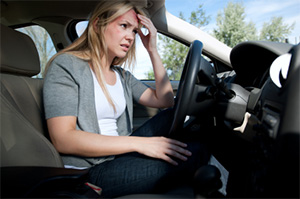 If you have been in an auto accident seeking out a medical professional is an absolute must. Even if you feel unharmed you still may have sustained injuries and it is possible that these injuries do not show immediate symptoms but will become apparent months or even years after the accident. Chiropractors understand soft tissue and soft tissue injuries, which are the types of injuries likely to present themselves after an auto accident. Minnesota is a No-Fault state which means all insurance policies include Personal Injury Protection which will cover chiropractic costs. So there really is no reason not to go see a chiropractor after an auto accident.

A Chiropractor Can Help:
Reduce Spasms
Reduce Inflammation
Decrease Pain
Increase Range of Motion
Overcome Muscle Weakness
Restore Lost Movement
Speed Recovery
Chiropractic does not just temporarily treat the symptoms after an auto accident. Chiropractic helps to restore your health to prevent these symptoms from re-occurring after an auto accident. Chiropractic adjustments restore proper movement to joints, put the body back in proper alignment, and help the body to function the way it was designed to function. After an auto accident it is very important to see a chiropractor, even if you are not feeling any symptoms of an injury. Chiropractors are trained in soft tissue injuries and can make sure that you are getting any treatment you may require after an auto accident. When it comes to your health you really should be sure that you are 100% after an auto accident. If you have been in an auto accident we would encourage you to seek chiropractic assistance. You can give us a call at 651-730-7302 to set up an appointment today.