Acupuncture Treatment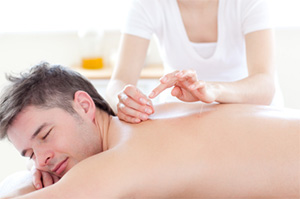 Acupuncture is the procedure of inserting and manipulating filiform needles into various points on the body. This is done for therapeutic purposes as well as to relieve pain. Acupuncture can last anywhere from 15 minutes to an hour depending on what a provider feels is required. Studies have found that acupuncture aids with nausea and vomiting related to pregnancy, chemotherapy, and post-surgery pain. But that is not all that acupuncture can help with.
Acupuncture Can Help With
Stroke rehabilitation
Headaches – Studies show that acupuncture can lead to significant, long-lasting relief from chronic headaches such as migraines, tension headaches, and stress headaches.
Pain relief – Acupuncture can help with widespread pain and tenderness in muscles and soft tissues as well as with pain resulting from muscle spasms.
Low back pain – Acupuncture may help decrease pain and increase activity. Some studies show that acupuncture can reduce pain and disability related to back problems more than usual treatment.
Carpal tunnel syndrome
Osteoarthritis – A study found that acupuncture can reduce knee pain and increase movement of the knee in people with osteoarthritis.
Asthma
Drug addiction – Acupuncture may help reduce symptoms of withdrawal and may help prevent a relapse.
Dental pain
Menstrual cramp
Tennis elbow
Labor pain
Acupuncture can be a highly effective form of treatment for a large variety of ailments. Acupuncture is a great way to deal with many different forms of pain and is a very safe process when administered by a qualified acupuncturist like the ones at Valley Chiropractic. If you are interested in acupuncture and how you can incorporate it into your health care give us a call at 651-730-7302 for more information or to set up an appointment.