Chiropractic Treatments For Personal Injuries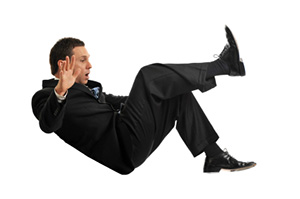 Personal injuries are any type of injury that stems from an accident or unfortunate mishap. Chiropractors are experts at discovering the underlying issues of these accidents. Whether it's a single adjustment or a series of treatments, chiropractic is one of the best options to get back to full health after a personal injury. Chiropractors are capable of finding underlying issues that traditional medicine tends to overlook. The last thing you want is for an injury you sustained to go unnoticed and cause major issues in the future.


Common Personal Injury Incidents:
Auto/Truck/Motorcycle Accidents
In-home Accidents
Trip & Fall Accidents
Assault
Defective Products
Pedestrian Accidents
If you find yourself in a personal injury accident, be sure to consult with a chiropractor as you may have underlying issues that traditional medicine may have missed or took the wait and see approach on. Don't let your injury go unnoticed and cause major issues in the future. Whether you are seeking care for the treatment of a motor vehicle injury, a work injury or a personal injury; or for rehabilitation of an acute or chronic condition or are interested in improving your overall health, we can help. Give us a call at 651-730-7302 to set up an appointment today.