Chiropractic Care During Pregnancy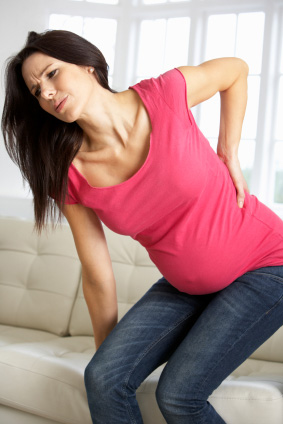 Chiropractic care during pregnancy is becoming increasingly more common. Chiropractic care during pregnancy is just as safe as chiropractic care any other time when it is administered by a trained professional. During pregnancy there are several physiological and endocrinological changes that occur in preparation to create the environment for a baby to develop. These include; a protruding abdomen and increased back curve, pelvic changes, an expanded uterus, and posture changes. All of these changes have the possibility to result in misalignment in the spine or in a joint. Because of all the changes in the body during pregnancy there is a great chance that something will fall out of alignment and cause discomfort. Chiropractic care will keep the body aligned properly and can bring with many other benefits.
Chiropractic During Pregnancy Benefits:
Reduce or Eliminate Back Pain
Reducing Symptoms of Nausea and Morning Sickness
Reduce or Eliminate Joint Pain
Increase the likelihood of a Full-Term Delivery
Reduce the time of Labor and Delivery
Reduce the risk of a C-Section
Helps with Insomnia
With all the benefits that chiropractic care can provide during pregnancy it makes a lot of sense to visit a trained professional for chiropractic treatment. If you would like to know more about chiropractic care during pregnancy or would like to schedule an appointment give us a call at 651-730-7302.